SpotTheSpy got reviewed by AppFind, here is what they had to say
Today you can find a review of SpotTheSpy on AppFInd's YouTube channel. AppFind is a channel reviewing Mobile games, apps and new technology.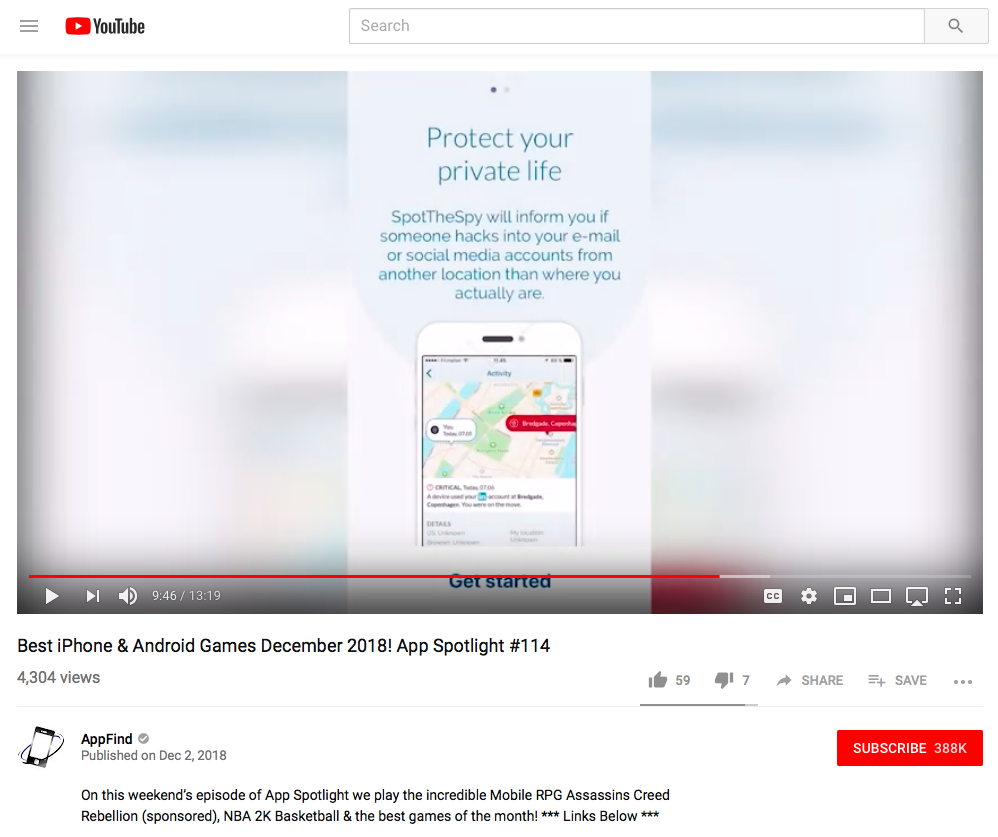 Here is what they had to say about the SpotTheSpy:
"Our next sponsor this week is the super handy app, SpotTheSpy. The all-new app that let you monitor when your device and social media accounts are being tracked by unwanted third parties. To start simply download the app and create your account, in order to link your social media accounts with SpotTheSpy. If there is any suspicious activity or signs of tracking on any of your accounts or devices, SpotTheSpy will automatically send you an alert and let you know. The app also comes with location-specific alerts that compare the location of the user with the activity on the users' connected account. Keeping you constantly safe and secure. 
Fast and reliable, SpotTheSpy will protect your device and your privacy ensuring you will always be safe online. Download SpotTheSpy for free today using the link below."
You can watch the review using the link above, SpotTheSpy is mentioned at 9.37 minutes into the video.
Try the app for yourself here. If you have any feedback, do not hesitate to let us know!